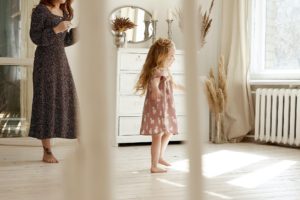 With Twin Rivers on your side, heat repair in Stoneville is simple and stress-free. We're the experts in all things related to HVAC and heating repairs, and we don't want you to harm yourself or your system by trying to fix heating issues on your own. Give us a call today and let us help!
Does Your Heater Need Fixing?
Are you curious whether or not you need heating repair service? Here are some signs that you may need furnace repair sooner rather than later:
An odd smell emanating from your heating system.

It's normal for a gas-powered heater to emit some sort of smell. And if you're using your heater for the first time in the season, the smell may be thanks to it burning off dirt and dust that has collected. But if you notice a smell intensifying or lingering, give us a call – you could have a gas leak or something burning inside your heating system.

 Insufficient heating.

 You should notice your home warming up quickly and efficiently when you turn your heater on. If this isn't the case, you could be experiencing a leak in your ductwork.

 Your pilot light is discolored.

Your pilot light should be bluish in color. If your pilot light is yellow, get in touch with us right away. A yellow light usually means there is too much carbon monoxide or not enough ventilation.

 Your heater is noisy all the time.

If you have a noisy heater, pay attention to the sounds it's making. Make note of these sounds so you can share them with us and we can troubleshoot the problem.

An inexplicably high energy bill.

An inefficient heater can make for high energy bills, seemingly for no reason. If you've noticed your energy bills skyrocketing even as you've done nothing to adjust your heater, you may need heat repair services.

Poor air quality in your home.

Your heater inevitably blows throughout your home what has collected in the ducts, including dust, dirt, and hair. This could spur on asthma and allergy attacks, and make for generally unclean air. If you're constantly cleaning the surfaces in your home, it could be thanks to unclean air ducts.
Heat Repair in Stoneville
At Twin Rivers, we're proud of the work that we do. Let us take care of heat repair at your home to give you a more efficient system, lower energy bills, cleaner air, and a warm home.
Get in touch with us today to learn more.