Local. Trusted. Family Owned.
Air Conditioning Eden, NC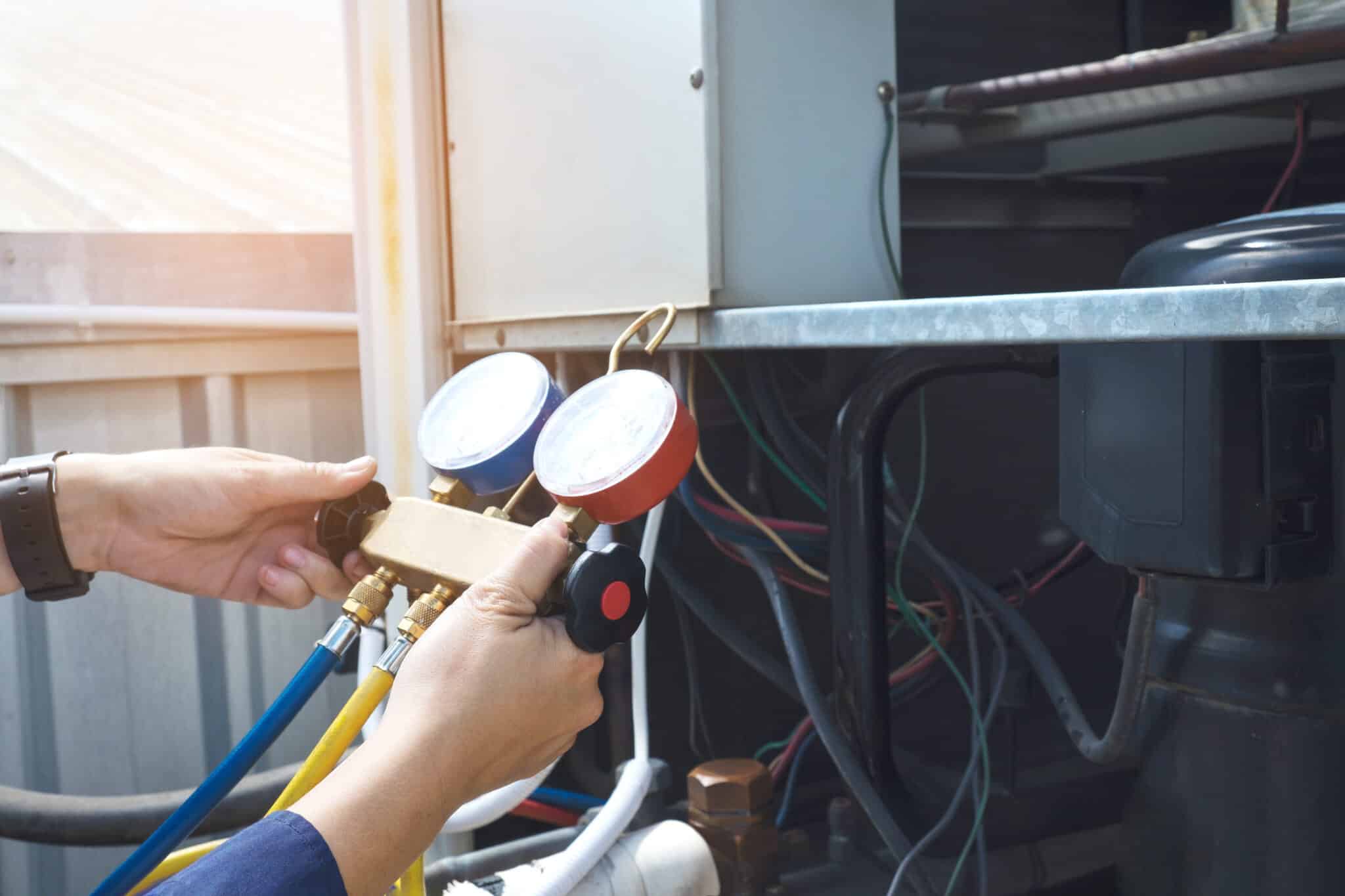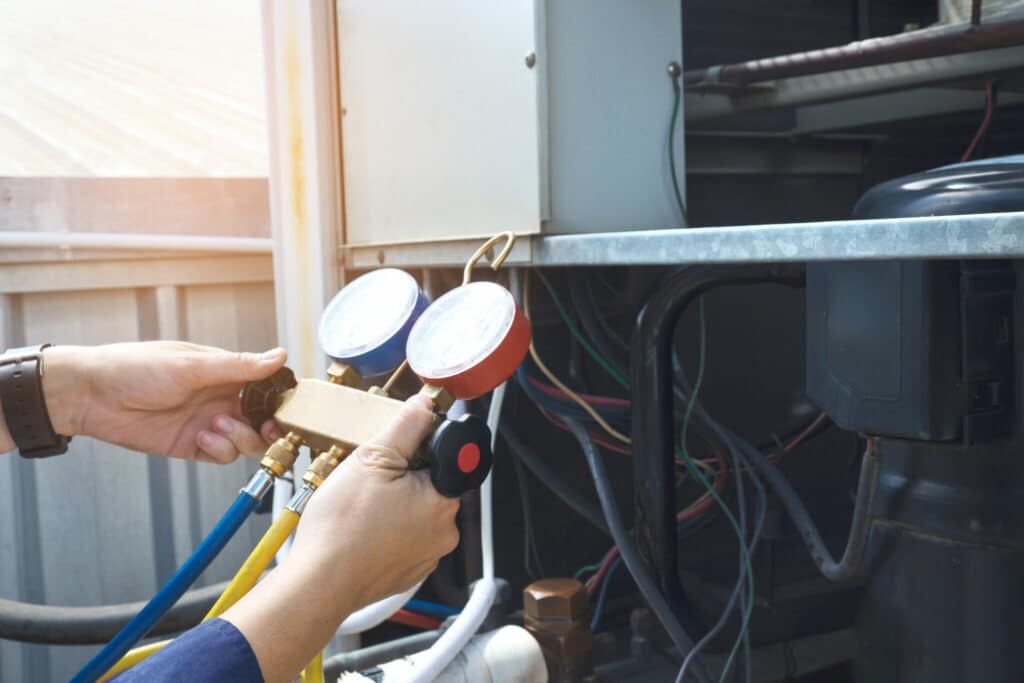 Searching for an
Eden AC Service Near Me?
Twin Rivers Heating & Air Conditioning LLC is a licensed and insured full-service air conditioner repair company. Our staff is highly competent, takes pleasure in their work, and attends training sessions to stay updated with industry standards. Our qualified team services most equipment manufacturers and models. As a top-rated air conditioning company in Eden, NC, our prices are affordable, and there are no hidden fees. 
As the top air conditioning company in Eden, NC we work hard to give our clients the finest service and installations possible. Rapid technological advancements in the HVAC sector necessitate continual education and training for our technicians. They can thus provide you with the most recent facts and counsel. We take pride in the large portion of our personnel that has stayed with us over the years and contributed to this heating and air conditioning business.
Every component of the central heating and air conditioning system in your home or place of business is important, and we understand this. The functioning of the ductwork directly impacts your health, finances, and comfort, even though it's hidden in walls, ceilings, crawlspaces, and attics. The heating and cooling system is subject to significant wear and tear, even from minor leaks or a tiny accumulation of debris. To improve airflow and system efficiency, we don't ignore the ducts; instead, we offer proactive testing.
Professional Air Conditioning
Company Eden NC
If you are looking for a top-rated Eden air conditioning service near me, you have come to the right place. It's time to call in air conditioning contractors if your air conditioner is spewing warm air or not working. If ignored, you won't only have to worry about an uncomfortable afternoon at home, but also serious harm to your AC system. Therefore, it is vital to identify issues as soon as possible before they require expensive AC and heating services.
Are you struggling to find an Eden AC service near me that will save you money while enhancing comfort, efficiency, and system longevity? We provide air conditioning maintenance agreements and air conditioning services to assist you in achieving these advantages. Find out how our maintenance service can benefit you by speaking with one of our AC specialists.
A dependable cooling system greatly enhances the enjoyment of a long, hot summer! Call us to arrange for a qualified technician to come out and assess the situation if your air conditioner is acting up. Because our courteous experts will only recommend what is necessary. Suppose updating your system is the best course of action; then our knowledgeable estimators can present you with an estimate and breakdown of the potential service.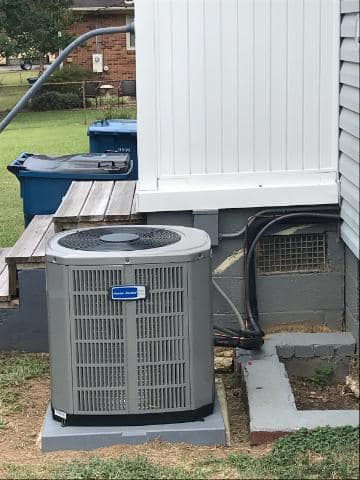 We hired *COMPANY NAME* for *SERVICE* and couldn't be happier with their service! From start to completion they were professional, on time, friendly, and were a pleasure to work with.
We couldn't be happier after the *SERVICE* service from *COMPANY NAME*. We will definitely be hiring them again in the future.
*COMPANY NAME* did an amazing job on our home. We would definitely recommend this company to anyone looking for professional *SERVICE*!
I highly recommend *COMPANY* to anyone who's looking for *SERVICE*. They were very thorough and reasonably priced as well!
Local. Trusted. Family Owned.
Top-Rated AC and Heating Service Eden NC Residents Trust
Up to...
***First Time Clients Only!

Just Click "Get A Quote!"
Call Today if You're Searching for an
Eden Air Conditioning Service Near Me!
Eden is a little city with unrestricted access to nature. The two rivers, which formerly provided energy for the textile mills situated along its banks, offer an unparalleled natural experience, whether one chooses to paddle the Dan, float the Smith, or simply take a stroll along its greenways. Eden serves as a hub for the area, where locals and guests can engage in activities including hiking, mountain biking, hunting, fly fishing, and more leisurely exploration in parks and along trails. Eden has an annual historical celebration of its city and culture called RiverFest. This event includes live music performances, more than 100 artists and craftspeople, food vendors, historical exhibits, a beer garden, Uptown Eden shops, and a ton more are all featured.
If feasible, we wish to assist you in avoiding repairs. Who wants to experience the discomfort of a broken AC? If you schedule regular spring maintenance, your air conditioner will operate more efficiently and encounter fewer problems. We perform any size jobs you require and repair all kinds of air conditioners under our Eden, NC AC service near me offerings. We use the best tools in the business to deliver quick and efficient repairs to your system.
We also offer a variety of other services such as: