Local. Trusted. Family Owned.
Air Conditioning Reidsville, NC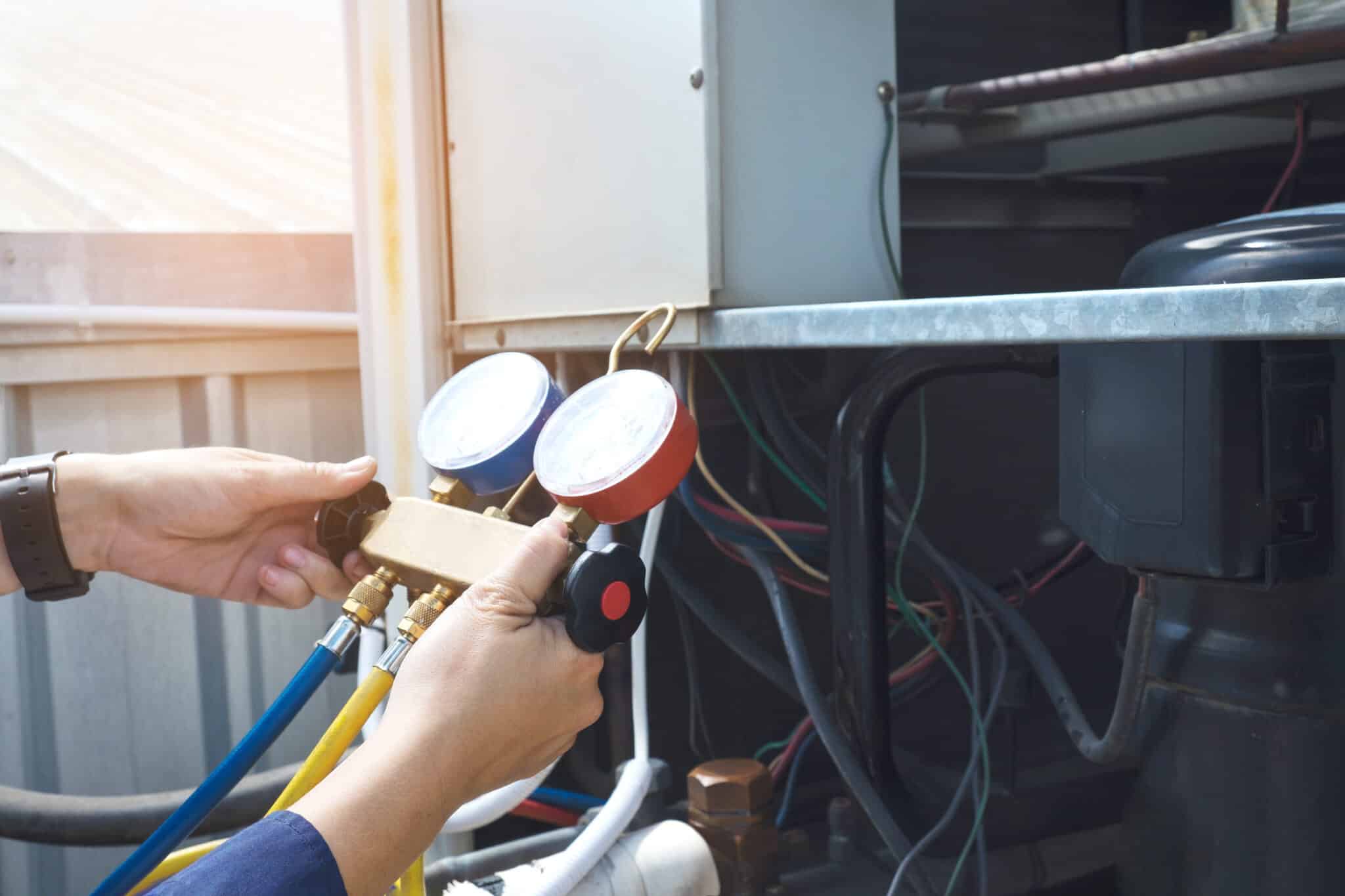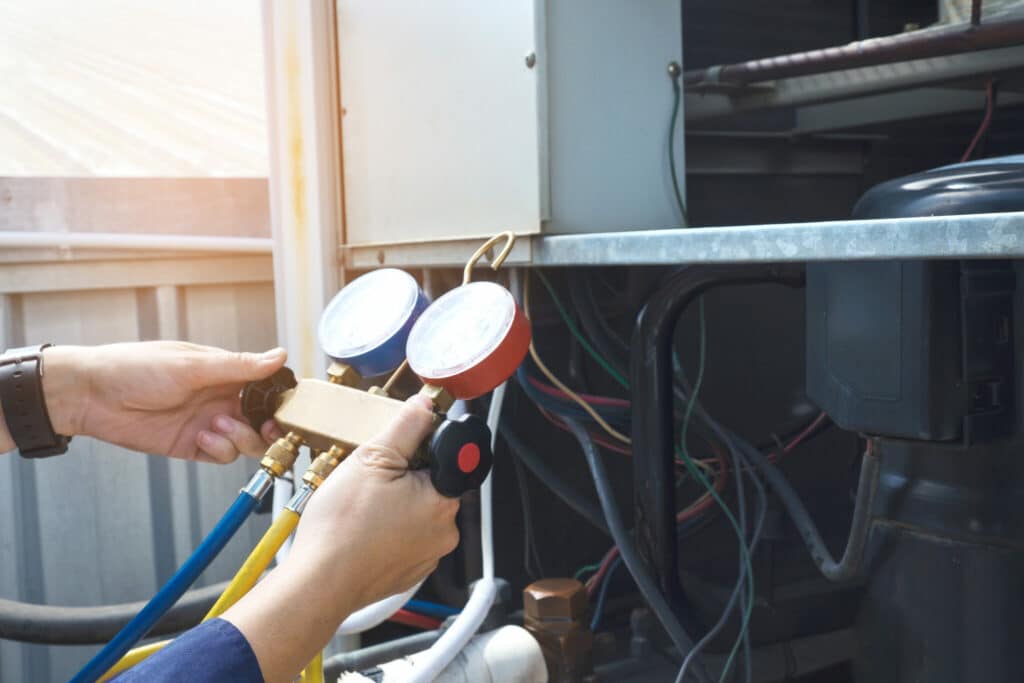 Searching for a
Reidsville AC Service Near Me?
Twin Rivers Heating and Air Conditioning LLC is a top-rated air conditioning company in Reidsville, NC, and we take great pride in serving your heating and cooling needs. Whether you need repair, replacement, or new installation for your air conditioning and heating system, heat pump, or air filtration system, we will get the job done!
Our experienced specialists can service all makes and models of air conditioners and furnaces. We can provide an air conditioning solution based on your needs, whether it is high-efficiency performance, humidity management, temperature regulation, or managing the circulation between rooms. Let us take care of your home's comfort system to increase its lifespan and keep you cozy all year with our Reidsville, NC air conditioning service.
When your air conditioner shows signs of wear and tear, you need reliable air conditioning contractors to turn your house into a cool haven. You don't have time to waste as your house heats up quickly. With their fully equipped vans and years of experience, our experts can often complete heating and air conditioning repairs on the same day as a service visit.
Professional Air Conditioning
Company Reidsville NC
Reliable air conditioning not only makes us comfortable, but it also protects us from the dangerously high temperatures of summer. You need a qualified AC repair company that understands how crucial AC is to your household and family. We are committed to meeting your needs, starting with a properly functioning AC. Our knowledgeable and experienced specialists specialize in the installation of all types of air conditioning systems in residential and commercial buildings.
Twin Rivers Heating and Air Conditioning can meet your air conditioning service needs whether you want a ductless system or a traditional split system central air conditioner as one of the best air conditioning companies in the region. We completely install all cooling systems. You can request a visit from one of our skilled troubleshooters any time, day or night, by calling us. We offer top-quality solutions for all AC malfunctions, including detecting and repairing Freon leaks.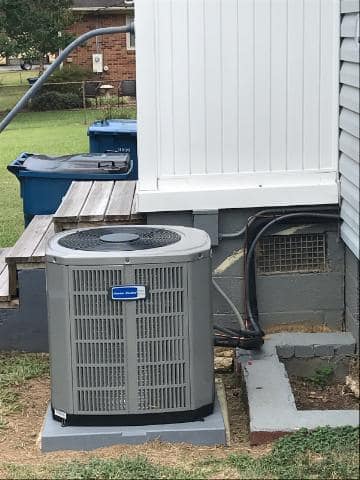 We hired *COMPANY NAME* for *SERVICE* and couldn't be happier with their service! From start to completion they were professional, on time, friendly, and were a pleasure to work with.
We couldn't be happier after the *SERVICE* service from *COMPANY NAME*. We will definitely be hiring them again in the future.
*COMPANY NAME* did an amazing job on our home. We would definitely recommend this company to anyone looking for professional *SERVICE*!
I highly recommend *COMPANY* to anyone who's looking for *SERVICE*. They were very thorough and reasonably priced as well!
Local. Trusted. Family Owned.
Top-Rated AC and Heating Service Reidsville NC Residents Trust
Up to...
***First Time Clients Only!

Just Click "Get A Quote!"
Call Today if You're Searching for a
Reidsville Air Conditioning Service Near Me!
Reidsville, North Carolina, tucked away in the gently sloping slopes of the Blue Ridge Mountains, offers many options for adventure. Visitors can experience the rural charm of small towns in North Carolina's Northern Piedmont Triad while having easy access to amenities in large cities. Reidsville is a great place for sustaining businesses and offers a variety of outdoor recreational opportunities. The history of Reidsville is important, and preserving it is a top priority in the community. Visitors can stroll through the streets, lined with houses representing different architectural eras, and be instantly transported back in time. There are also tours of various historic sites in Reidsville, including Governor Reid House, The Penn House, Rockingham Theatre, and the Chinqua-Penn Trail.
As your local residential Reidsville, NC air conditioning service company, we arrive at your house prepared for any central air conditioning system-related emergency. Our experts are trained to protect every surface they come into contact with while working. We take great care to leave your house in the same condition, if not better, as when we arrived. At Twin Rivers Heating and Air Conditioning, we highly value your property and go above and beyond to provide you with a top-notch visit.
We also offer a variety of other services such as: