Local. Trusted. Family Owned.
Air Conditioning Stoneville, NC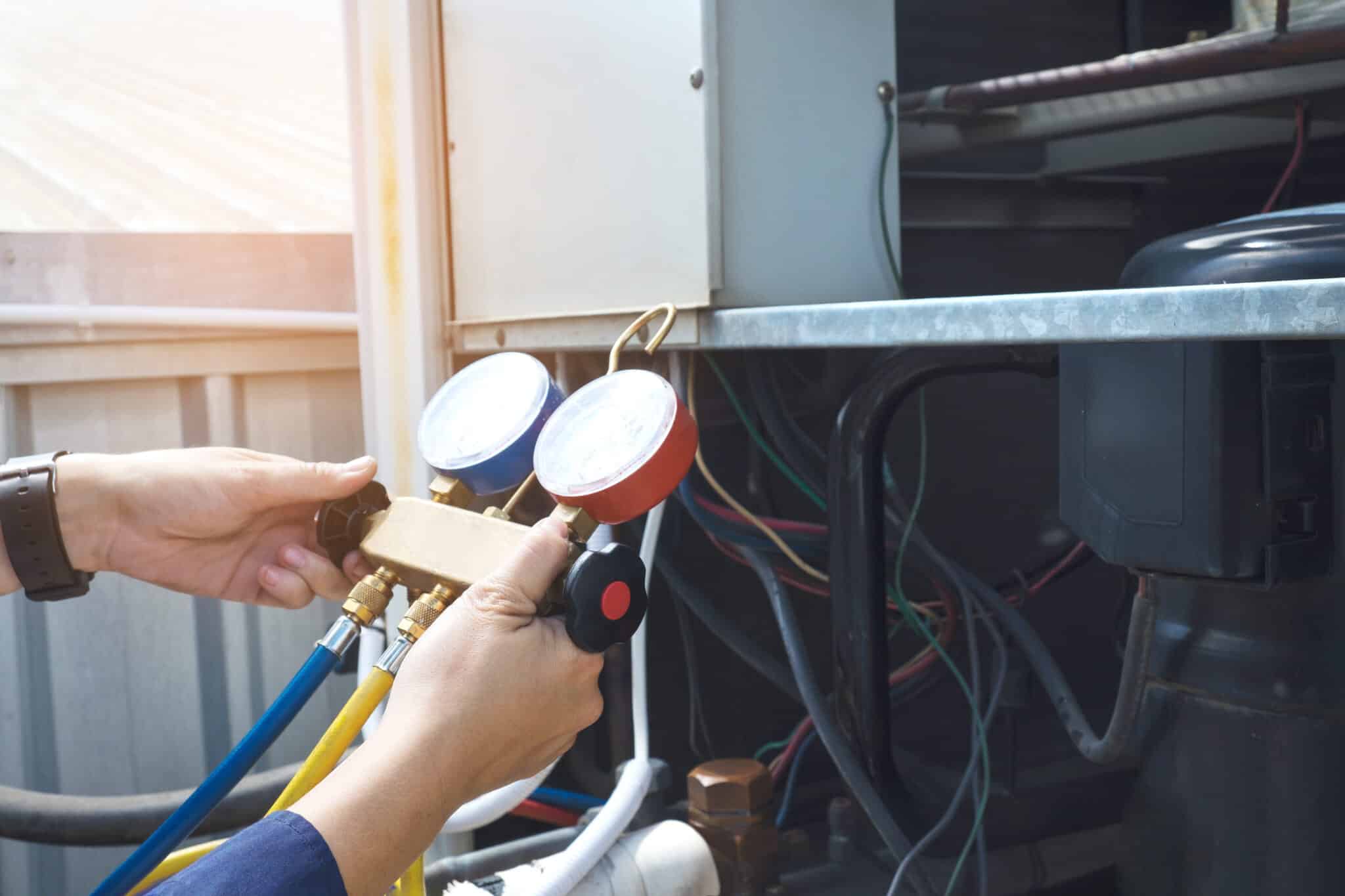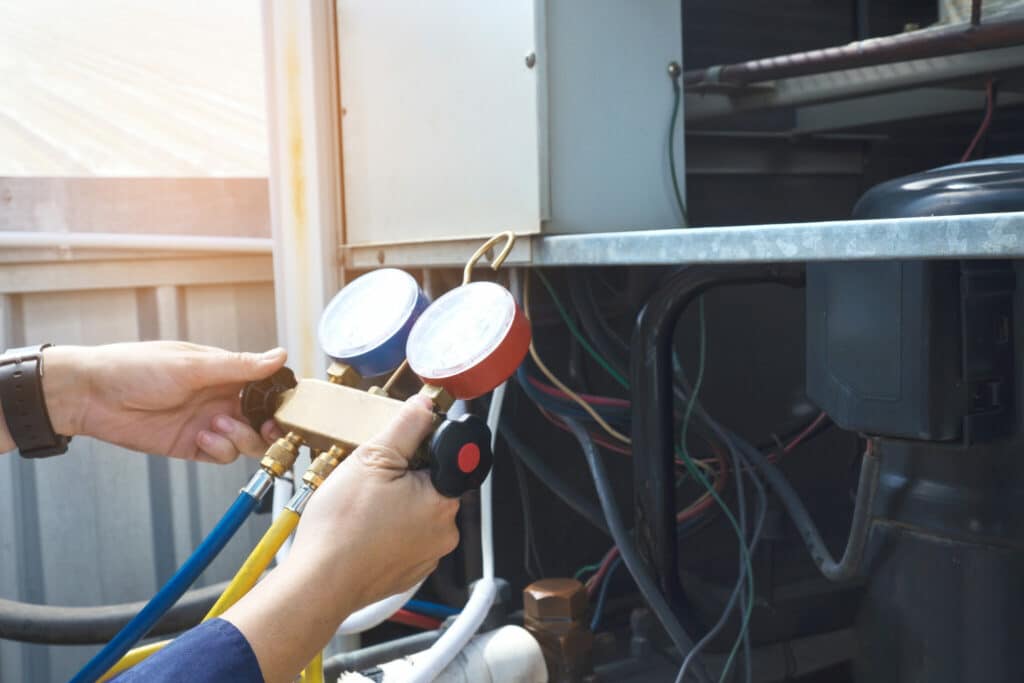 Searching for a
Stoneville AC Service Near Me?
Twin Rivers Heating and Air Conditioning LLC offer AC system installations, replacements, repairs, and routine maintenance for Stoneville, NC, and surrounding areas. Building strong connections with our clients as an air conditioning company in Stoneville, NC is the foundation of our business. Our workforce is held to a high standard of excellence, and regular, ongoing training is provided to all our AC servicing technicians. As one of the region's top-rated air conditioning companies near me, our business has been based on respecting customers' time and space. If you are searching for expert Stoneville, NC AC services near me, please do not hesitate to contact us to schedule an appointment,  request a price quote on a new system, or have a query about a strange noise your system produces.
When your air conditioner begins to exhibit signs of wear and tear, you need reputable air conditioning contractors so your home can become a cool haven. You don't have time to waste as your residence quickly warms up. Our professionals can commonly finish AC and heating service repairs on the same day thanks to their fully equipped vehicles and years of expertise.
Professional Air Conditioning
Company Stoneville NC
The modern cooling system is a complex refrigeration system. A layman without the required training, qualifications, and tools cannot be expected to install or replace an air conditioner, much less deal with even minor air conditioning service problems. By offering knowledgeable HVAC service from a licensed, bonded, and insured business, Twin Rivers Heating and Air Conditioning LLC takes satisfaction in tackling any project you need to keep your house cool.
Start your day at Stoneville by going to the zoo at North Carolina Zoological Park, where you can be sure you and your loved ones will have a great time sightseeing the grazing wildlife. After you're done with the zoo, the Museum seems like a great option, so don't forget to go over to the Danville Museum of Fine Arts and History and learn a thing or two about the history of Stoneville. If history seems boring, then crushing some pins at Druid Bowling lanes will be entertaining. You must be drained now, but there's no need to fret; go straight to Mayberry Restaurant and Ice Cream Creation and either get yourself a full fledge meal or quench your thirst for something sweeter and cooler.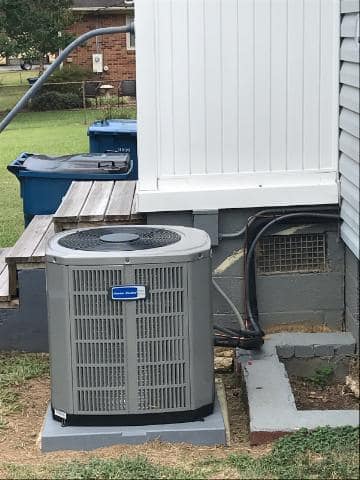 We hired *COMPANY NAME* for *SERVICE* and couldn't be happier with their service! From start to completion they were professional, on time, friendly, and were a pleasure to work with.
We couldn't be happier after the *SERVICE* service from *COMPANY NAME*. We will definitely be hiring them again in the future.
*COMPANY NAME* did an amazing job on our home. We would definitely recommend this company to anyone looking for professional *SERVICE*!
I highly recommend *COMPANY* to anyone who's looking for *SERVICE*. They were very thorough and reasonably priced as well!
Local. Trusted. Family Owned.
Top-Rated AC and Heating Service Stoneville NC Residents Trust
Up to...
***First Time Clients Only!

Just Click "Get A Quote!"
Call Today if You're Searching for a
Stoneville Air Conditioning Service Near Me!
Stoneville is a rapidly expanding town in the Piedmont region of North Carolina that has an optimistic outlook for the future and a strong connection to its past. The town is situated off Highway 220, not far from the North Carolina/Virginia border. Locals and visitors can go fishing, camping, and canoeing at the Dan River Campsite located on the south side of the town at a 15-minute drive. Take it up a notch and enjoy your time in the breezing air at Walnut Cove Lions Park, or if you prefer a more serene environment, you can always get yourself a book to read at Danville Public Library. After you're done exploring the town, give Debbie's Restaurant a visit for some tummy-filling delicious meals.
As your local residential heating and air conditioning near me company, Twin Rivers Heating and Air Conditioning arrive at your home ready to handle any central air conditioning system issue. Each expert at our company has received training on safeguarding any surface they come into contact with while doing their duties. We go to great lengths to ensure that your home is precisely how we found it, if not better. We place a high value on your property and go above and above to provide you with a first-rate visit.
We also offer a variety of other services such as: